TRIMIX Gas Blender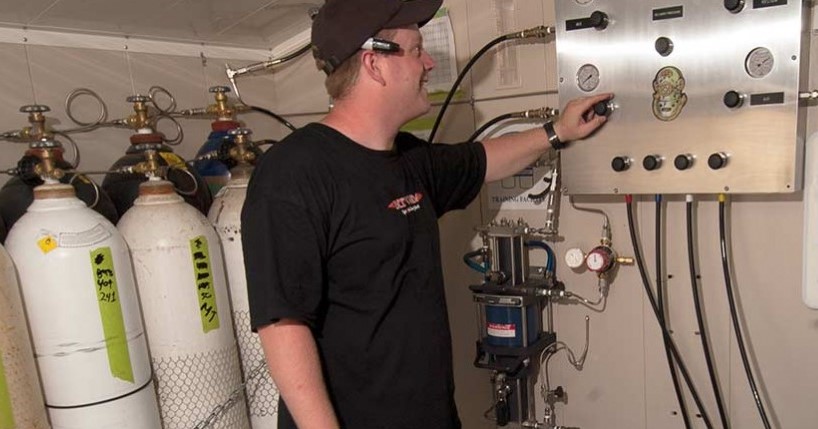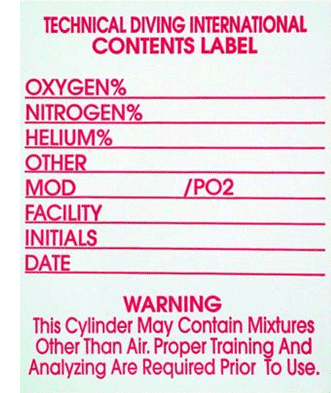 Duration: 1 Days (approx.)
Location: South Townsville, QLD
Product code: PNPETE
Are you ready to progress on as a Gas Blender? The Advanced Gas Blender Course picks up where you left off in the previous sequence in training, the Nitrox Gas Blender course. After successful completion of the Advanced Gas Blender course, you will be able to engage in the blending of oxygen and helium based gases. The objective of this course is to train candidates in the proper procedures needed for the preparation and blending of high quality nitrox and trimix gases for use in technical diving. The Advanced Gas Blender course will take you through this process in an easy-to-understand format.

Who is this course for?
Whether you're a dive shop employee wanting to learn the proper procedures for advanced gas blending or a diver interested in the process of advanced level blending, this course will give you an in-depth, behind the scenes perspective on how your cylinder goes from empty to full of nitrox or trimix gases.
Pre-requisites:

Minimum age 18
Provide proof of certification as a Nitrox Gas Blender or equivalent
What you can expect to learn and what's in it for you:
The Advanced Gas Blender Course takes an in-depth look at all of the following and more!
The Responsibility of the Gas Blender
Gases of diving
Oxygen handling
Oxygen hazards
Causes and prevention of oxygen fire
Oxygen system design
Local regulations for gas blending and handling
Gas production equipment

Compressors
Cylinders
Filtration systems
Analog gauges

Mixing techniques

General considerations
Continuous blending systems
De-nitrogenated air systems
Pre-mix system
Partial pressure blending mathematics

Oxygen analysis

Procedures
Oxygen analyzers

Cylinder handling and sign out
Upon successful completion of this course, graduates may engage in the blending of custom gas mixtures, without direct supervision of an Instructor.

Schedule:
Day #1- 10:00am to 4:00pm (Theory, Blending, Exam)

You may need a Trimix Analyzer - Check out our online store
Upon successful completion of this course graduates are qualified to enroll in: