Oxygen Equipment Service Technician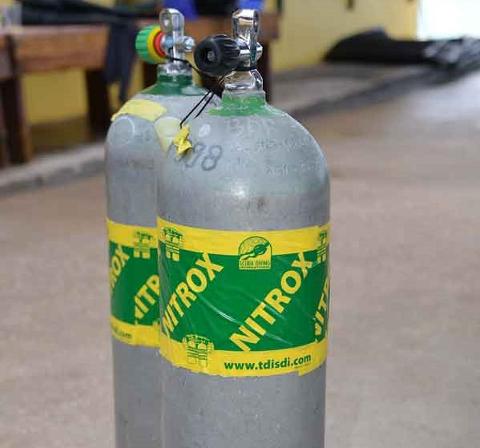 Duration: 1 Days (approx.)
Location: South Townsville, QLD
Product code: P7ZKLU
The Oxygen (O2) Equipment Service Technician Course allows candidates the ability to engage in the preparation of scuba equipment for the use and exposure of oxygen and other mixed gasses used in technical diving. The objective of this course is to train candidates in the proper procedures required for oxygen equipment cleaning. This course may be combined with the Visual Inspection Procedures course at the discretion of the Instructor.

Who is this course for?
The dive shop employee wanting to learn the proper procedures for handling and servicing equipment or a diver interested in the process of advanced level equipment cleaning, servicing, and care. This course will give you an in-depth, behind-the-scenes perspective on how equipment is cleaned, serviced.
Pre-requisites:

Minimum age 18
Provide proof of certification as a Nitrox Gas Blender or equivalent
Provide proof of VIP certification or equivalent*
Provide proof of a Certification through a recognized manufacturing company regulator clinic**
Employment through a recognized scuba related facility, manufacturer/distributor or proof of intent to acquire such employment
*VIP certification may be offered in combination with this course in house


**Not required if training as Cylinder O2 Service Technician only
What you can expect to learn and what's in it for you:
The Oxygen (O2) Equipment Service Technician Course takes an in-depth look at all of the following and more:
The responsibility of the service technician
Oxygen handling

Oxygen compatible system components

Equipment servicing

Materials for use in oxygen cleaned systems

Lubricants
O-rings
Cleaning chemicals

Procedures of oxygen cleaning

Cylinders
Valves
Regulators
System Components

Gas production equipment

Compressors
Cylinders
Filtration systems
Gauges

Mixing techniques

General considerations
Continuous blending systems
Membrane separation systems
Pre-mix systems
Partial pressure blending

Oxygen analysis

Procedures
Oxygen analyzers

Cylinder handling and logs
Upon successful completion of this course, graduates may engage in preparation of scuba equipment, according to their certification level. There are two levels of certification as follows:
Equipment O2 service technician: Qualified to service scuba regulators, cylinders, valves, and manifolds for use with enriched air nitrox and other technical mixed gasses.
Cylinder O2 service technician: Qualified to service scuba cylinders, valves, and manifolds for use with enriched air nitrox and other technical mixed gasses
Schedule:
Day #1- 10:00am to 5:00pm (Theory, Cleaning, Exam)