Closed-Circuit Rebreather (CCR) Decompression Procedure Diver on the Hollis Prism2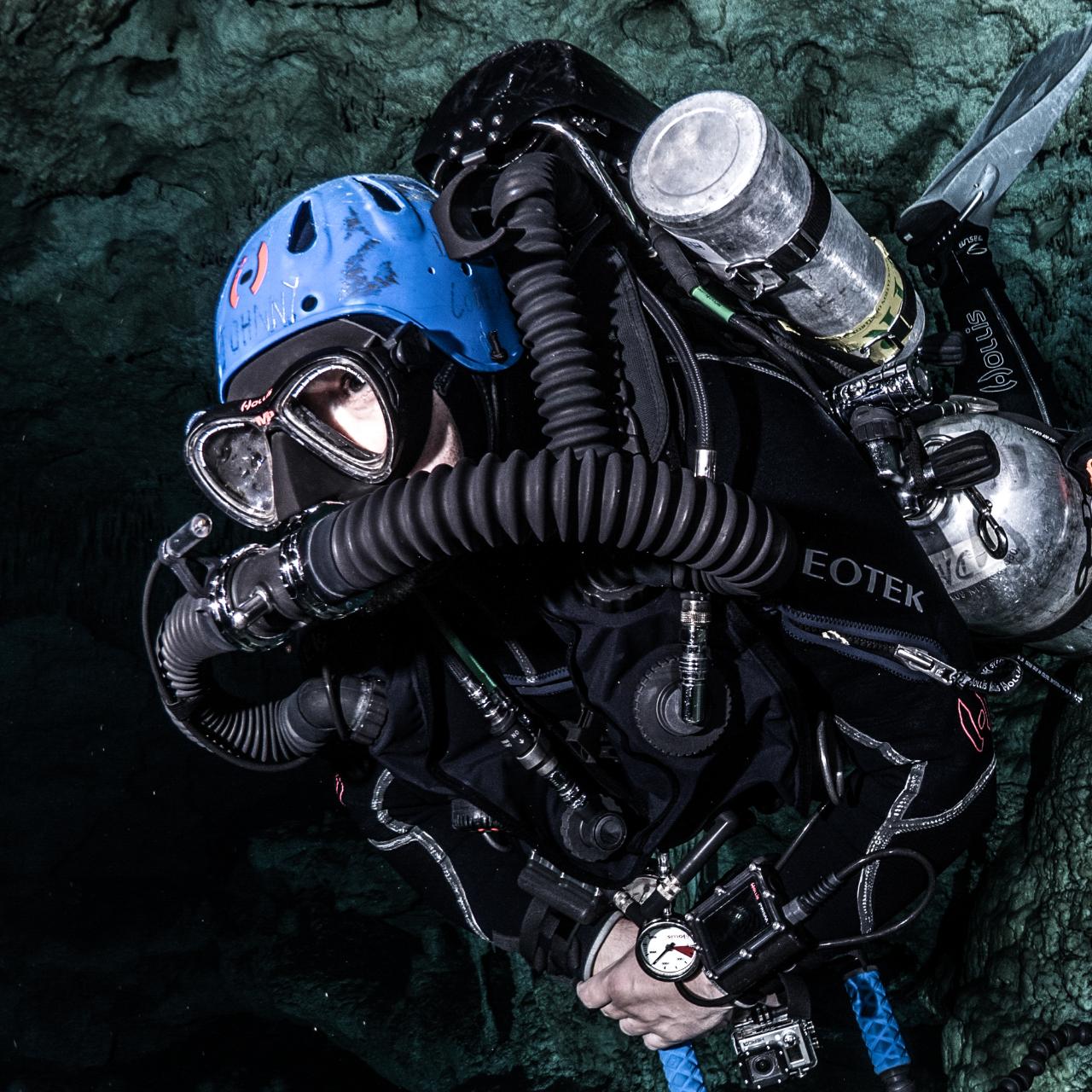 Duration: 5 Days (approx.)
Location: South Townsville, QLD
Product code: PME5S2
Using the latest technology in CCR's can maximize your gas supply and provide an optimum breathing gas for any depth by maintaining a constant partial pressure of oxygen. Like having a blending station on your back, a CCR is the ultimate tool for technical divers.
During this course, your Instructor will teach you all of the necessary skills to conduct decompression CCR dives to a maximum depth of 45 metres/150 feet using air diluent.
Who is this course for:
The open circuit technical diver, or entry level CCR diver, looking to utilize CCR technology to extend their depth limits and bottom times.

Pre-requisites:
Minimum age 18
Provide proof of 50 logged dives
Provide proof of Advanced Nitrox Diver and Deco Procedures Diver or equivalent
If the rebreather is a approved sidemount rebreather, the student must hold the Sidemount Diver certification or equivalent and provide proof of 10 logged sidemount dives
OR
Minimum age 18
Air Diluent CCR Diver certified or equivalent
30 hours on the CCR unit
Six months CCR diving experience
What you can expect to learn:
The CCR Air Diluent Decompression Diver course takes an in-depth look at all of the following and more:
History and evolution of rebreathers
Comparison of Open Circuit (OC), closed circuit, and Semi-closed Circuit Rebreather (SCR) systems noting the pros and cons of each
Practical mechanics of the system
Gas physiology
Proper scrubber packing: in accordance with manufacturers recommendation
Electronic or manual systems design and maintenance
Dive tables
Dive computers
Dive planning
Emergency procedures
Dive checklists
Predive checks
Schedule:
Day #1 - Introduction, Theory, Equipment assembly & critique, Confined Water Session
Day #2 - Dive 1, Dive 2
Day #3 - Dive 3, Dive 4
Day #4 - Dive 5, Dive 6
Day #5 - Dive 7, Theory Exam