Discover Rebreather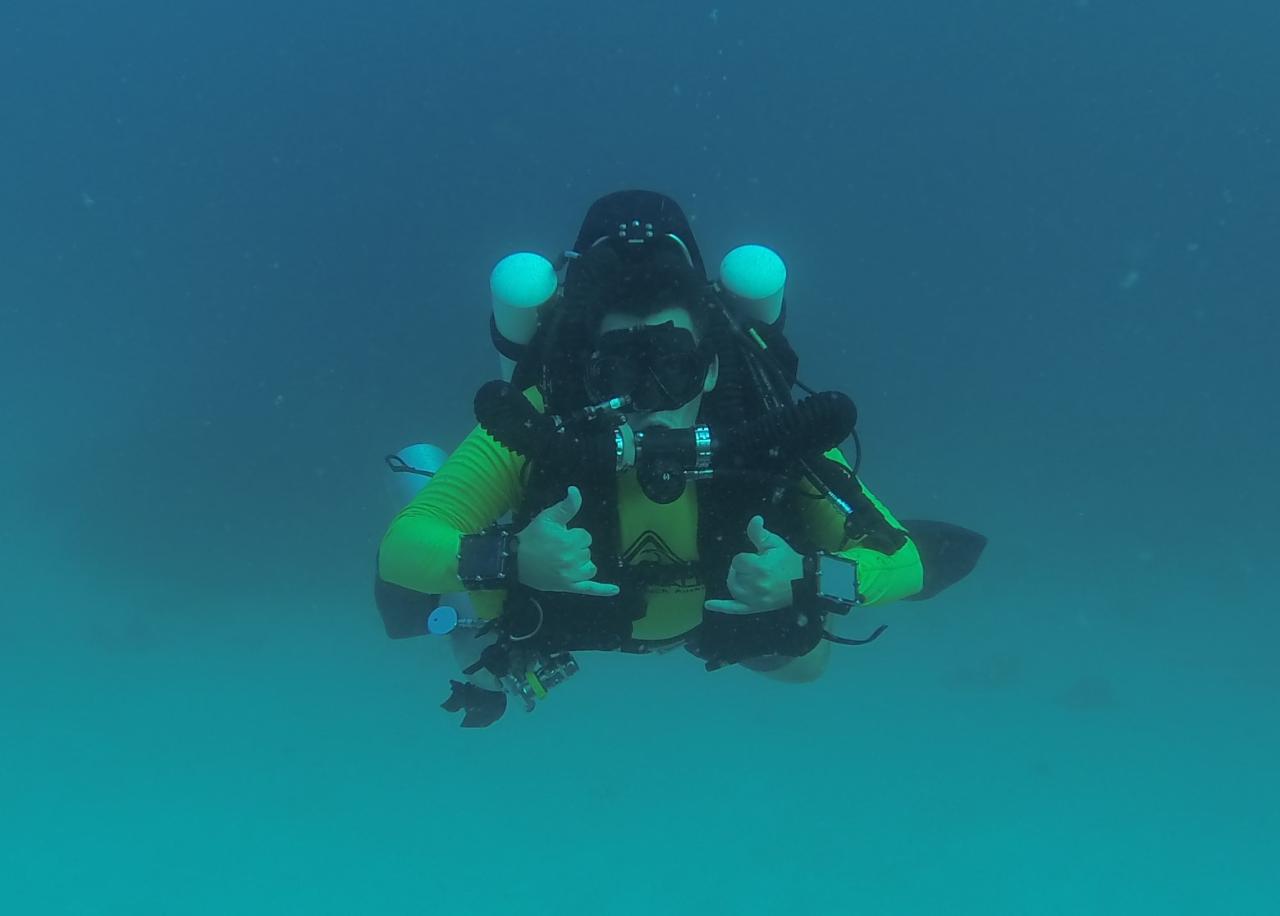 Duration: 1 Days (approx.)
Location: South Townsville, QLD
Product code: P1LB1Q
Rebreathers are intriguing. They're cutting-edge dive technology. Always wanted to try one? The Discover Rebreather program lets you dive with a recreational rebreather or a technical closed circuit rebreather (CCR) in controlled conditions with a Rebreather Instructor or CCR Instructor. You'll discover how quiet diving can be without bubbles and quickly learn how different buoyancy control is. A Discover Rebreather experience is an ideal opportunity to give rebreathers a try before you sign up for a full course. Or, if you're already a rebreather diver, you can participate in the program to try a new or different type of rebreather.
Who is this course for?
Certified open water scuba diver who wants to expand diver knowledge
Certified open water scuba diver who is considering technical training
Certified technical diver who is seeking a refresher course
Pre-requisites:

Minimum age 18
Minimum certification: Open Water Scuba Diver or equivalent
Nitrox Diver certification or equivalent
Proof of 25 logged open water dives
What you can expect to learn and what's in it for you:
Your Rebreather Instructor or CCR Instructor will explain how rebreathers work and go over basic safety and operational instructions, such as what the rebreather is telling you through the gauges and heads up display (HUD). In the water, your instructor will help you adjust your unit and get comfortable before letting you swim around and explore.
Schedule:
Day #1- 10:00am to 3:00pm (Theory, Pool Dive)