Provide Cardiopulmonary Resuscitation (CPR) Course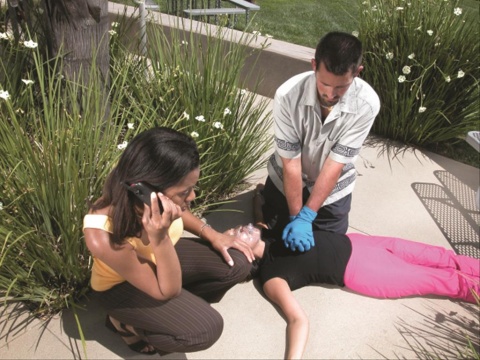 Duration: 3 Hours (approx.)
Location: South Townsville, QLD
Product code: PDQCMV
Our Provide Cardiopulmonary Resuscitation (CPR) course provides you with the basic knowledge and skills required to maintain life of an unconscious casualty until medical help arrives. Whether you are looking to learn CPR for the first time or renew a previous certificate, this course is ideal for all Queenslanders.
We teach to the Australian Resuscitation Council Guidelines, so you can feel confident knowing you skills meet national standards.
Content
DRSABCD action plan
Cardiopulmonary resuscitation (CPR)
Managing an unconscious casualty
Choking
Infection control
Defibrillation
First aid kits
Legal issues
Competencies
HLTAID001 Provide cardiopulmonary resuscitation
Prerequisites
None
Recommended Recertification Period
The First Aid in the Workplace Code of Practice recommends that first aiders should attend training on a regular basis to refresh their first aid knowledge and skills, and to confirm their competence to provide first aid.
Training in CPR should be undertaken annually, in accordance with the Australian Resuscitation Council recommendations.
Schedule:
Day #1- 10:00am to 1:00pm