Provide First Aid Course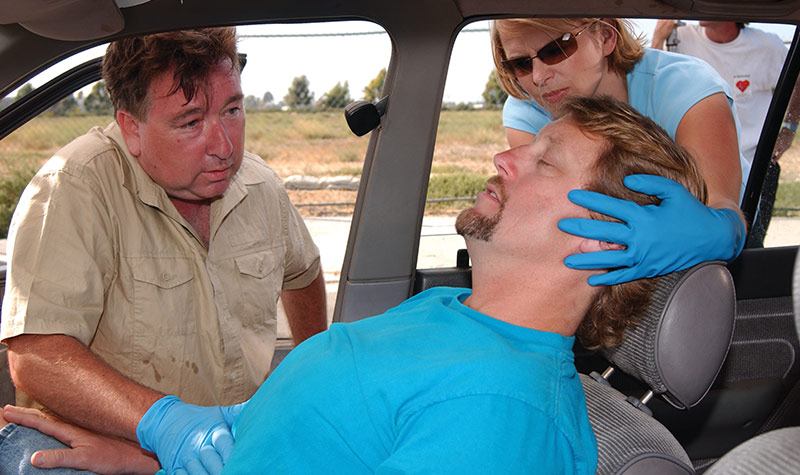 Duration: 1 Days (approx.)
Location: South Townsville, QLD
Product code: PLYS0Y
A comprehensive yet simple course for everyday emergency situations, Provide First Aid is the minimum qualification required by Workplace Health and Safety Legislation for the workplace first aider.
This unit of competency describes the skills and knowledge required to provide a first aid response to a casualty. The unit applies to all workers who may be required to provide a first aid response in a range of situations, include community and workplace settings. First Aid qualification should be renewed every 3 years.

Content
DRSABCDS action plan
Managing the unconscious, breathing casualty
Cardiopulmonary resuscitation (CPR)
Choking
Wounds and bleeding
Burns
Medical emergencies including chest pain, asthma, anaphylaxis, diabetes, strokes, seizures, hyperventilation and fainting
Shock
Heat and cold induced illness
Safety and risk management
Strains, sprains, dislocations and fractures
Head, neck and spinal injuries
Chest and abdominal injuries
Facial and eye injuries
Poisons
Bites and stings
Legal issues
Infection control
Defibrillation
First aid kits
Competencies
HLTAID001 Provide cardiopulmonary resuscitation
HLTAID002 Provide basic emergency life support
HLTAID003 Provide first aid
Prerequisites
Nil.
Recommended Re-certification Period
The First Aid in the Workplace Code of Practice recommends that first aiders should attend training on a regular basis to refresh their first aid knowledge and skills and to confirm their competence to provide first aid.
The Australian Resuscitation Council recommends training in CPR annually to maintain relevant skills. Other units of competency within this course are recommended to be undertaken every three years
Schedule
Day #1- 10:00am to 5:00pm